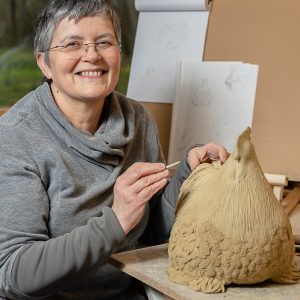 I made the choice of a professional reconversion as a ceramist in April 2017.
Although I have no artistic training, a little manual skill and a few days of initiation to raku firing quickly gave me the desire to create my own universe. I was able to experiment with materials, glazes, techniques and develop this activity.
From the beginning, I chose animal modeling. My only inspirations are the animals that I love and observe passionately, which surround me and have always held me by the paw.
Some beautiful encounters have encouraged me to open my mind, to take the time to savor my work, to improve it and I continue with enthusiasm to progress in my own approach.